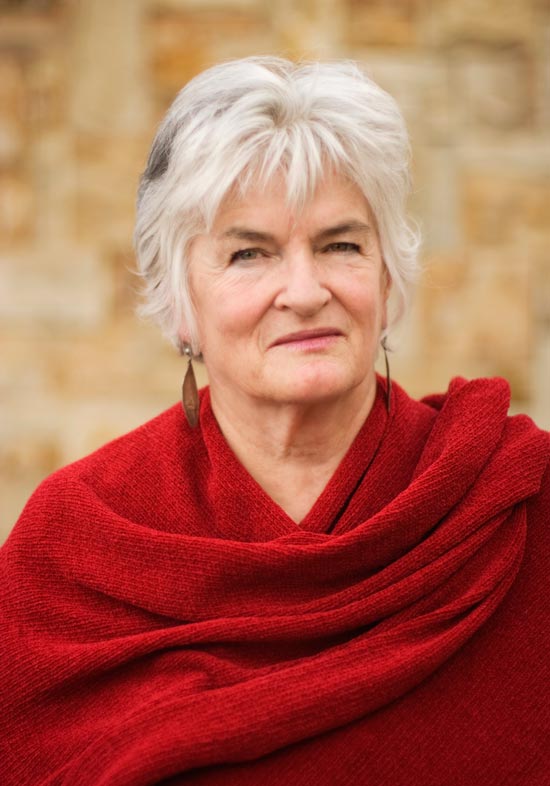 About Cleone Cull.
Born in Upington in 1946, schooled in the Northern and Eastern Cape, I studied at Rhodes University Art School under Brian Bradshaw. I joined the staff of the Port Elizabeth Technikon in 1977 and am a recently retired Professor of Fine Art in the School of Music Art and Design at the Nelson Mandela Metropolitan University.
Landscape is the dominant theme of most of my work. The early work from the 1970's and early 1980's explored the Eastern and Northern Cape landscape, concentrating on times of changing light, sunrise and sunset, that suggest a quality of liminality.  Later work from the 1980s and 1990s translated studies from nature into a series of paintings reflecting a marvellous or magical reality. These pieces are interpretations and responses to texts relating to metaphysical, alchemical, religious and shamanistic cosmologies.
From 2000 onwards, my work has continued to explore ways of expressing the mystical energies of the sacred and shamanic. Landscape remains my focus, but it is the notion of the interior world, the transpersonal or spiritual aspects of the human experience that interest me. Stones, plants, bones, all manner of found objects remain my source of inspiration and are catalysts for images that reflect themes of magic, transformation and transcendence.